行业应用xingyeyingyong

400-013-6886

010-51660768

info@bjabek.com
行业应用
航空/航天
北京阿贝克传感器技术有限公司(ABEK SENSORS)是LVDT线位移传感器、RVDT角位移传感器和LVDT/RVDT信号调理器制造商。阿贝克传感器的LVDT和RVDT被选用在各种航空航天和军事应用中。从测试设备到机载、箭载使用,ABEK SENSORS的产品在不同的条件和环境下合格使用。 LVDT和RVDT传感器技术一直航空航天领域首选的位移测量设备。LVDT\RVDT具有无限的分辨率、能够承受极端温度、冲击和振动。
ABEK SENSORS的双余度LVDT线位移传感器和RVDT角位移传感器采用冗余设计、热备份工作。具有精度高、重复性高、可靠性高、环境适应性强、通道一致性高、通道交叉干扰低抗冲击设计、耐磨损、超长寿命工作温区大等优点
ABEK SENSORS 双余度LVDT位移传感器通过的试验项目:高温、低温、温度冲击、高低温循环试验、绝缘介电强度、振动试验、电磁兼容试验、功能可靠性分析及故障模拟试验。
常规环境可以选用标准的LVDT/RVDT传感器和信号调理器,也可以半定制和完全定制设计用于需要它们的应用程序。无论是低温到极高温的环境中,高冲击/振动,或高压力与腐蚀性液体,阿贝克传感器的应用工程师可以为您提供应用程序的最佳解决方案。
ABEK SENSORS
已经进行了多项军标环境试验的产品,以确保设计符合预期。
常见的应用:
控制舵机的位置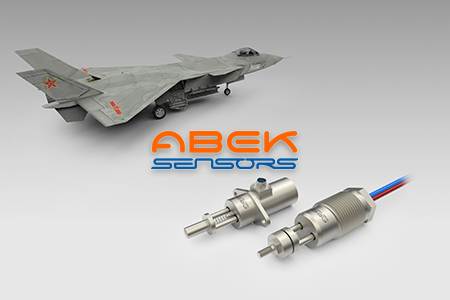 发动机控制反馈
热控制
潜艇舱口和舵的位置
无人机飞控
飞机轮胎压力监测
火炮平台负载均衡
液压油缸的位置
排气喷嘴的位置
气缸的位置汽车悬架
优点:
商用现货(COTS)
DFARS兼容的材料
高温250℃
密封的LVDT、RVDT
SOLUTIONS TO IMPROVE AIRCRAFT EFFICIENCY
The legacy of ABEK SENSORS aviation innovation includes our advanced technology in position sensors. From the cockpit to control surface, our rotary sensors provide multiple aviation solutions. Continued improvement for performance in increasingly harsh environments keeps us at the forefront of driving aircraft efficiency.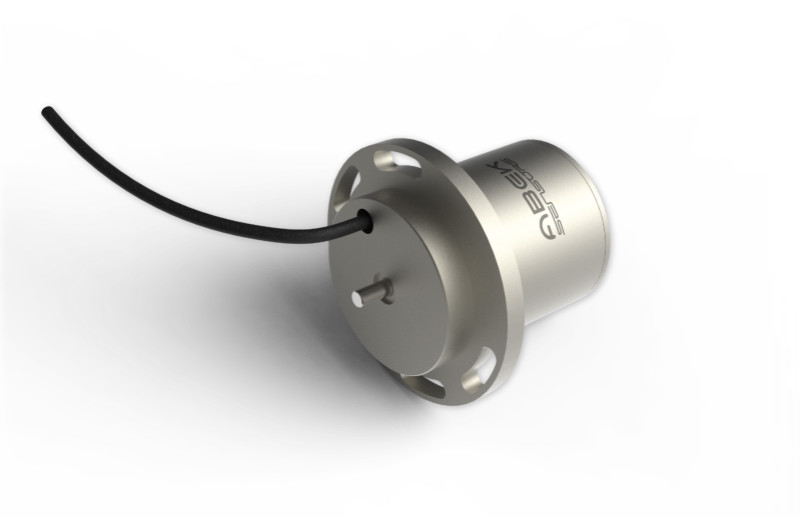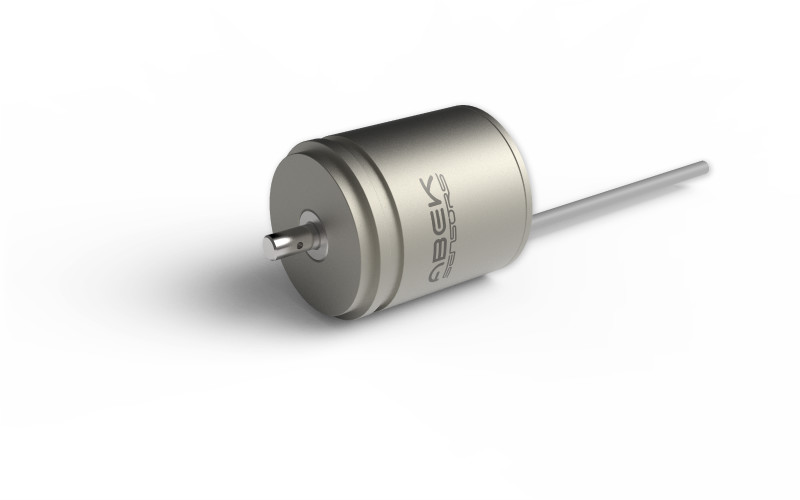 SENSING TECHNOLOGIES INCLUDE:
Inductive (RVDT, Resolver)
Common applications include fly-by-wire flight control systems, engine control systems and vehicle health management. Our products are usually developed from a custom set of requirements, however some key features include:
Up to four redundant channels
In-line or cluster configurations
High speed shaft sealing available
Gearhead allows absolute measurement over >300 input shaft revolutions
Accuracy better than 0.25% full scale deflection
Lane to lane tracking better than 0.5% full scale deflection
APPLICATIONS:
High

lift system position and asymmetry sensing

Environmental control system valve position
Missile fin position
Abek sensors has been a leading supplier of LVDT (Linear Variable Differential Transformer) and RVDT (Rotary Variable Differential Transformer) position sensors to the aerospace and power generation industry sectors for over 20 years.
LVDT
Abek sensors LVDT's operate using a non-contacting transduction principle, providing friction free motion and infinite resolution. Kavlico has refined this principle through manufacturing and test technology to make our LVDT's the standard for flight and fuel control position measurements. Our success stems from the ability to manufacture matched multiple sensors (channels) for redundancy.
Multiple channels are provided in a variety of housing designs which may be mounted directly on airframe control and cockpit control surfaces or provided as an integral part of a servo valve or main ram actuator.
LEADING THE MARKET IN POSITION SENSOR INNOVATION
For over 20 years, abek sensors has led position sensor development in the aerospace industry. From researching the most advanced materials available, employing no-contact designs and highly skilled manufacturing practices, our products meet the most stringent demands of performance, size and quality.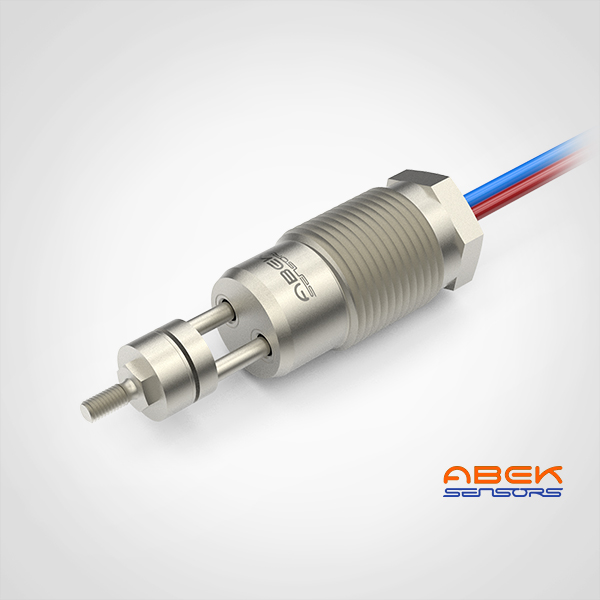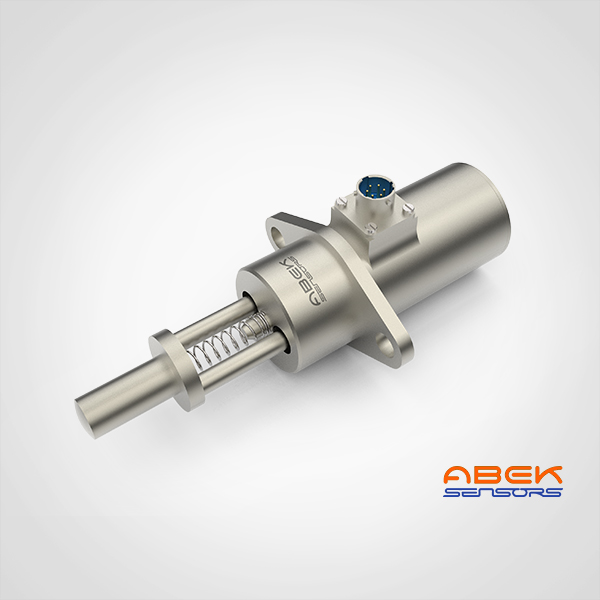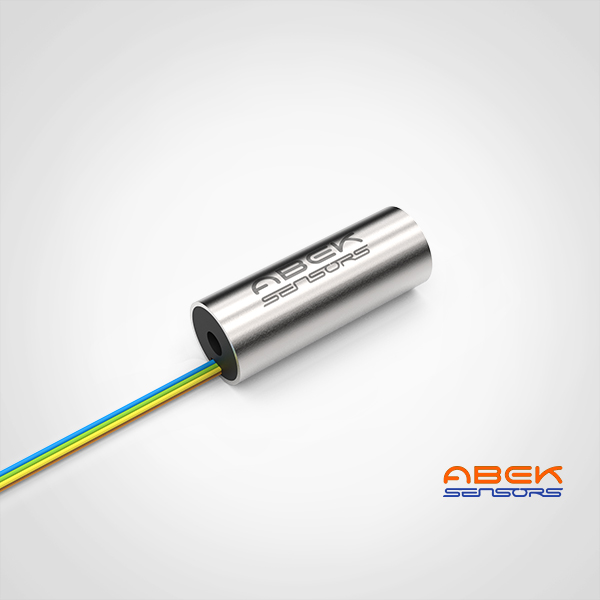 Common applications include fly-by-wire flight control systems, engine control systems and vehicle health management. Our products are typically developed from a custom set of requirements, however some key features include:
Qualification to RTCA D0-160

Up to four redundant channels

Hermetically sealed design

Measurement range from 0.2" (5mm) to 20" (500mm)

Accuracy better than 0.25% full scale deflection

Lane to lane tracking better than 0.5% full scale deflection

Able to withstand 5000psi pressure for actuator applications
APPLICATIONS:
Flight control actuators for fixed and rotary wing aircraft

Engine fuel metering valve position

Engine variable geometry actuators